"Knockout Rose" Raffle Quilt
Check out our Sewing Machine Raffle, too!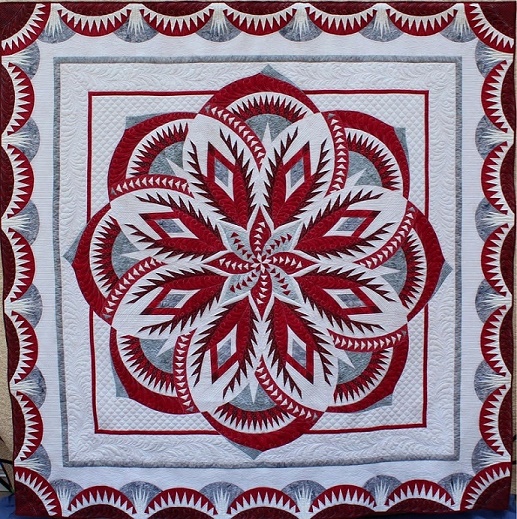 We are so proud to share "Knockout Rose" as our 2018 Raffle Quilt. Over 35 members participated in the construction of this quilt based on Judy Niemeyer's "Vintage Rose" design. Gina Boone, Just Quilted by Gina Boone, worked her magic with the spectacular quilting. This exceptional quilt can be yours!
Quilt is 96" by 96", a generous queen.
All batik and cotton fabric with wool batting.
Raffle tickets are $2.00 each or 3 for $5.00.
Our drawing will be held on Saturday, October 13, 2018.
You do not need to be present to win.
Contact quiltshow@gatecityquiltguild.org by email for further information on how to purchase tickets.